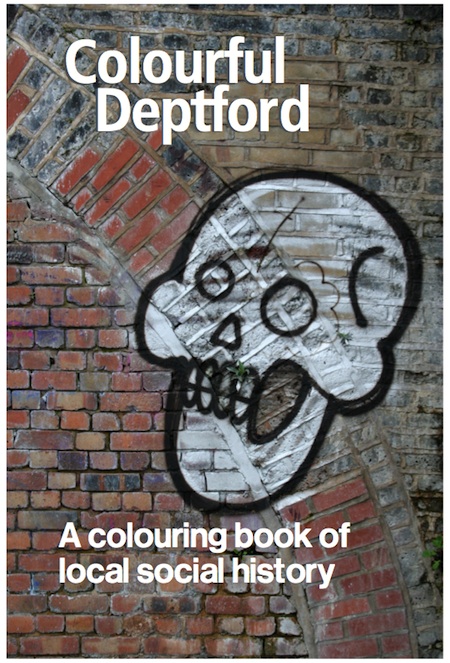 After a lot more time and effort than I originally thought was necessary, I've finished a project which I feel is a great complement to the Job centre images I've been making.
More than a complement I would reckon, it was a great excuse to go through my Deptford photo collection and find some choice pictures to turn into colouring images.
About the process…
I looked around the web to find some useful ways of turning images into a colouring page, and went with what I found. A lot of work when I realized the amount of pictures and trying to make them interesting to colour in. I even went down to the Bird's Nest, my local pub to see what reactions some of the images provoked – a mix from indifferent to very positive.
The process was easier on some images, really hard in others, prompting lots of false starts. I tried using vector drawing packages to draw the outlines of the images, but with va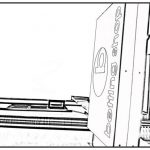 rying degrees of success. I ended up working very hard on one picture of the Deptford station sign which I then realised would be much better if I printed the rather poor image (after enhancing the contrast), drawing on the printout and then scanning and removing the greys. A much better result and will be trying that approach again.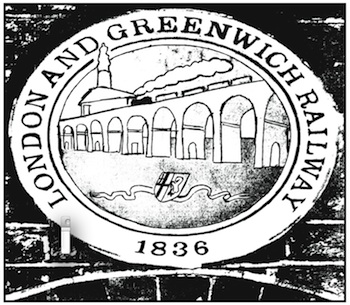 It must be said that whilst making the book I thought about the motivation and impact of the images. It is an introduction to the area for new people, an interesting reminder for locals, and a creative outlet which could provide a new set of eyes to see the high street. With this in mind I decided to donate profits from the sale of the images to the Deptford People's Project, a kitchen providing food for homeless and people on the edge of society. Donations can be given via their Just giving page.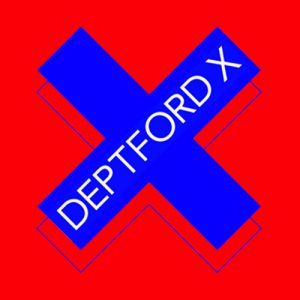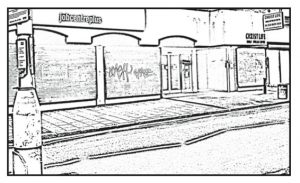 I also thought it would be great  if people could send photos of their coloured in images to paul@mirrorplants.co.uk, I'll make a gallery of the finished masterpieces! The Vinyl Cafe has also been helpful, the redoubtable Jenny offering to launch the book as part of the Depford X fringe.