Its been a good while since the site has been updated, but I made the decision to have the site representing my creative interests as a whole, not just the Mirrorplants. I've occasionally painted pictures of Job Centres for some time, for a number of different reasons. I've painted a number of distorted/adapted signs too.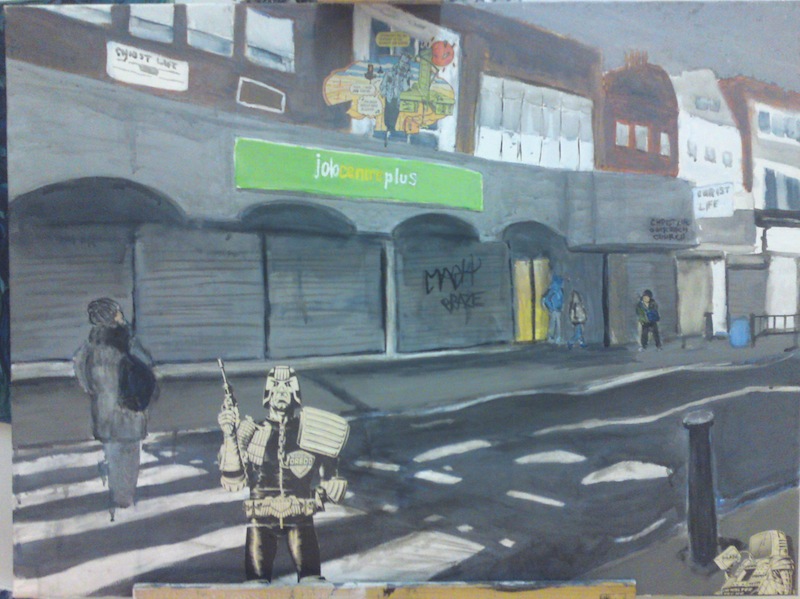 This year I decided to use my archive of Deptford photographs whilst here to create a colouring book. It has taken a lot longer than I intended, but finally this week I hope to have copies printed of Colourful Deptford – A social history colouring book.
I am going to try and update the site a lot more often to reflect the work I do, because the mirrorplants project is not finished yet, even if my output is shortened.