I'm now set up to have a good birthday next week. Sold a lot of Colouring books to various local people over this weekend, reserved a few, and the printing costs are covered! Looking forward to donating and handing over colouring books to the Deptford People's Project.
I tried my hand at stretching the title in chalk on the street to give a sense of reading from afar…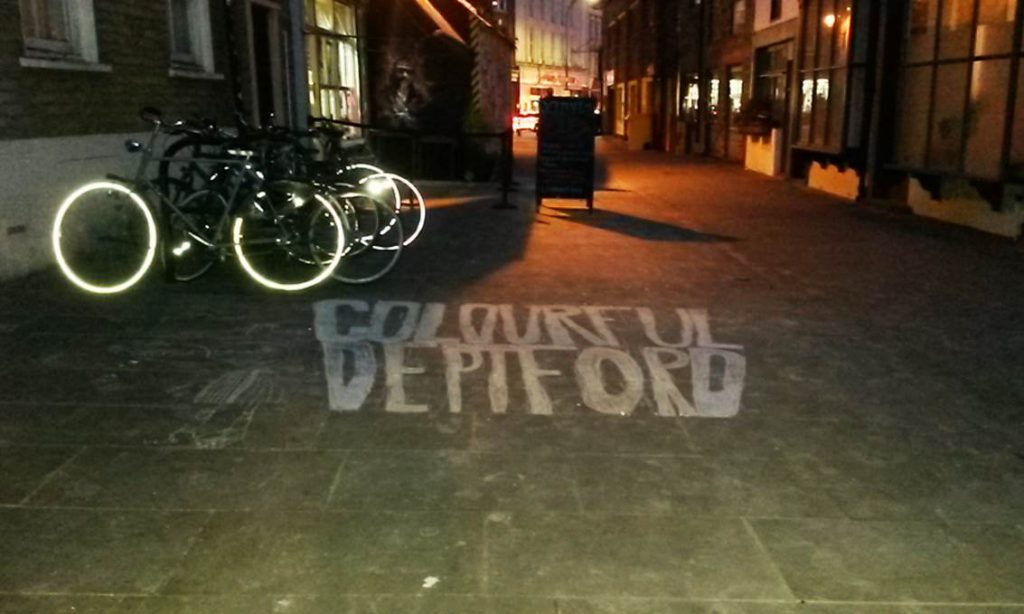 Thanks to everyone that showed an interest and showed up at the Saturday launch and thanks to Theya from Deptford X for her support.