Mycenae Digital

The sessions are running close to the wind in terms of being manageable, with access issues for wifi stability and lack of a lift. The former makes delivery hard, but YT reached a peak in my training practice at one point before Christmas, sitting down with a small group of 'Techy Timers' and drew buzzers on a large sheet of paper and asked people to buzz in if they had an answer to my questions…Lacking a lift is a strange situation, as Greenwich council own the property; delivering in two places makes the job really hard. Nonetheless, the project will be doing more reach out and discussions have started with Greenwich Carers. Having a tough time finding an appropriate and good all round useful projector too. The project has been extended thankfully beyond the original April endpoint; everyone, including the prodigious and most amazing Reach Out coordinator Deborah has been supportive and really made 'Team MD' work.
The Somerville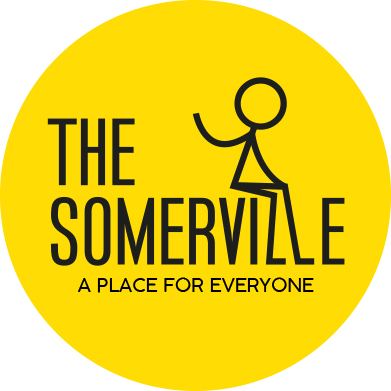 A youth club reinvented as a Community centre; there are some great people working there, and the kids are pretty good if you try to give them space to be; already YT has been inspired in being able to engage with them one to one. Many moons ago, at the time YT was a UK Online centre coordinator for the Royal Borough of Greenwich, YT was asked to help out a youth club requesting a web design course from a pot of money the club members could decide on using – the sad painful irony there was no decent internet (*cough* from RBG) and the machines were locked down by RBG too, so no chance of installing a local server…
Over the years of training and teaching YT has taken a creative and ( YT would say) loose technical approach to solving some problems, and making a local web server was one of the first difficulties YT encountered when making a blog site for a class in 2003. Talking to a friendly engineer helped tremendously, as YT was a man who had taken many hours of tech support calls, thus making things happen; but the was flak from a young man insulted that I was highlighting a deficit in education and not necessarily ability. I made a young woman present her lack of English skill, and everyone could see. Since then YT has often wondered about this in relation to how the educational system measures ability, and how Maslow's axioms are surely taking a pounding. Braille is a different language to many as is signing, so appropriate tools for a particular task is the lesson to be learned. Blogging is not for everyone. As a footnote, an attempt to use leftover iPads from a recent library project is slow grind as to being a potential for others to use.
So back to The Somerville.
The manager (Peter Dacre) has started a What's App group (Live Jobs) which is a great thing, although YT is itching to do a web page we can contribute to instead. Things are progressing…
Yes, this update is in March …
Overall this is quite a late update as YT has been working with Mycenae for a number of months now (the inclusion sessions started in late August) and work with The Somerville began in late January. Ironically this has stopped me from attending to the blog, or rather getting imagery to insert, but it has be be published rather than just sit gathering pixel dust.