If you didn't know, I've been putting together occasional Digital Labs at Mycenae House in Blackheath SE3 (link to directions), as a 'club' for people wanting a helping hand to tame their digital device (if you're thinking digital beast you need to come along).
The session costs £8, and does involve you filling out a form to find out what you want to accomplish.There is no guarantee that problems can be resolved in the session, but I aim to get people educated, aware, and with a plan of action!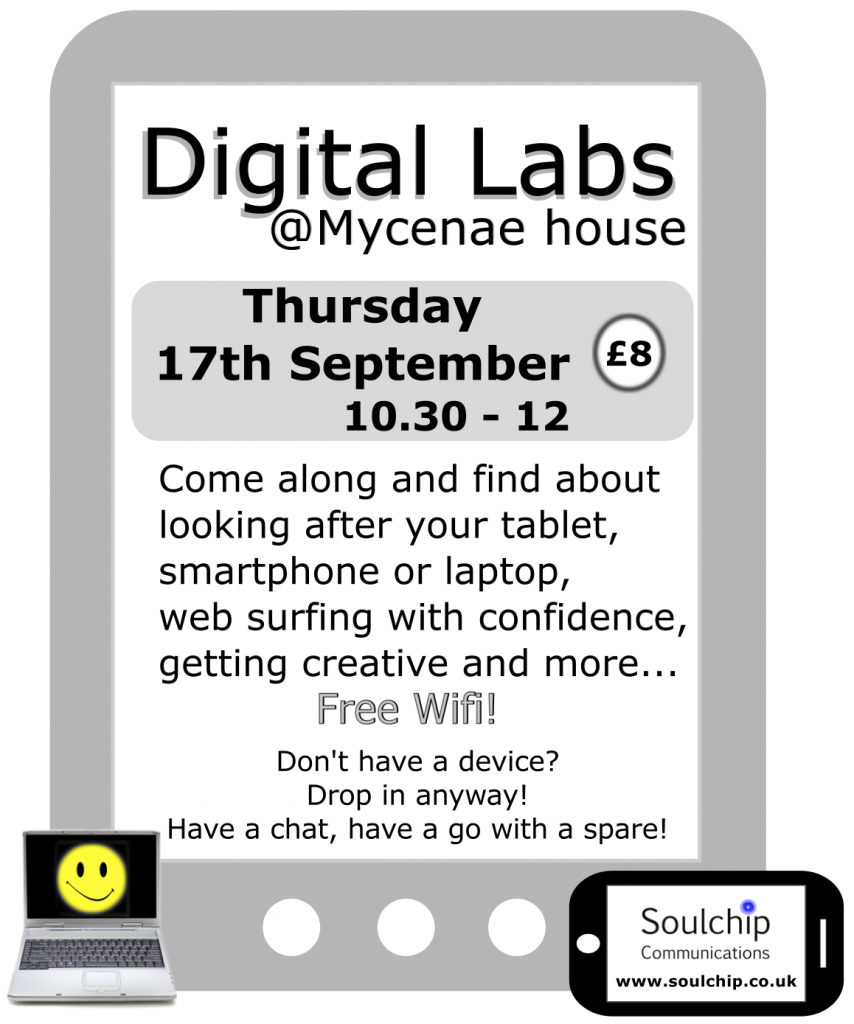 The more people that come along, the more work I'll have on my hands, so if you have some digital skills and would like to learn something about making your device more accessible, then you are warmly welcome to volunteer. You don't have to be an IT wizard, and you may surprise yourself while helping someone else…
The room is on the ground floor of the building, and all are welcome; if you are visually impaired and use a screen reader please bring a headset, thanks.
One more thing…please tell your friends and family, forward the web address to anyone you think might be interested.