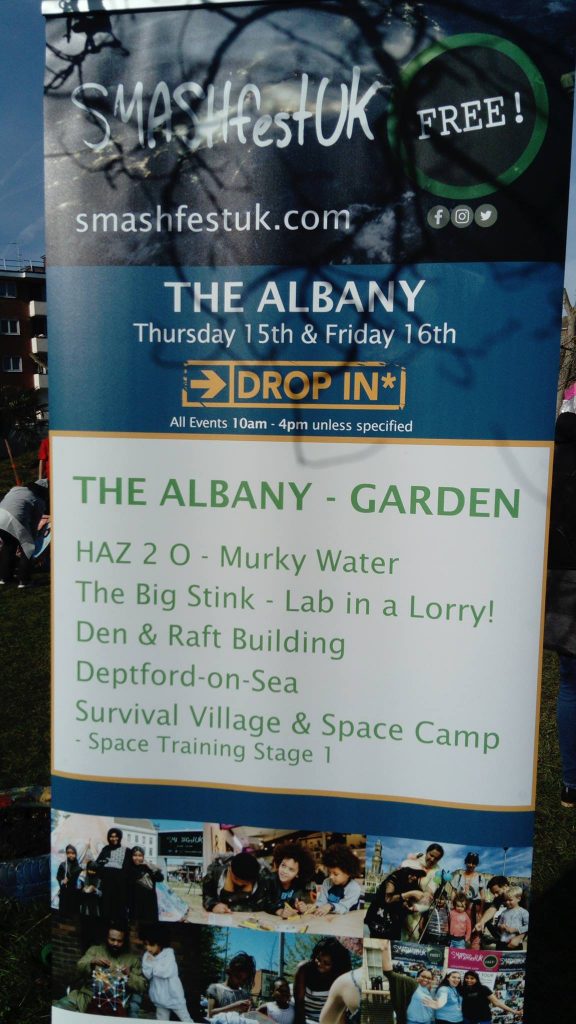 Mazi/Creeknet is in its last year with deployment being the key activity. YT and James Stevens has been attempting to furnish various groups and individuals along Deptford Creek with Mazi toolkit devices, such as bluetooth beacons (held in anchorholds) and raspberry pi servers (known as Mazizones). I've been very keen to expand the demographic reach of the people we talk to about all of this technology which is ultimately all about DIY networking. Previous posts about the Mazizone have been reflections on the nature of how a piece of technology can be created with an idea as a starting point (community development) but in terms of delivery there is a disconnect in some essential questions:
how is this done
what are the benefits
why use it
how is it to be used
Our recipients of the technology and offers of training have been adults with varying amounts of time to invest – this comes with an extra overhead as most people in the generations we asked are not necessarily technically aware.
YT was keen to build on meetings with Smashfest, with their great idea of hooking young people to a narrative and engage their creativity and learning capacity, the week long festival is really a STEM-fest (Science, Technology, Engineering and Maths). As James was busy juggling many matters of his own, mine was the task of putting together the paper dazzle boats we thought would be a good addition to a day's activities over the February half term, we turned up on Friday 16th. Natalie Eggleston from the Open University more than assisted throughout the day, with James turning up at the end and treated us to curry as a wrap up. Thanks to Natalie for the pictures of the event.
Dazzle camouflage is really interesting from a visual and design point of view. An opportunity to do some interesting work, unfortunately limited by time/cost, my skills and the need to learn how to make a paper boat well enough to show someone else.
They turned out relatively well, you can download your own Smashfest Dazzle ship template (best printed on both sides). YT would have like some more time on extending and improving on the designs though. The idea was to take a selfie with the guestbook app in the Mazizone, leave a message about the day and tag your thoughts…the reality turned out a little bit differently as it often does. Young folk made the paper boats, there needed to be an engaged parent around to accomplish the 'logging' part of the activity…back to older folk and their use of tech! Overall the Mazizone seemed to be a hidden activity in the scheme of things when the hope was for a novel feedback mechanism which would have been entirely localised and not using the internet.
Our remit with Creeknet has been to talk about owning/using a DIY network, and it seemed that a family day would be a place to start having these conversations, but being in Space Camp (the Albany garden) with young ones making cheetos powered rockets the scenario didn't offer many opportunities. The few parents that took interest were keen to engage with the 'logging in' page as their young ones drew on their dazzle ship templates, it was an interesting and useful to deliver one activity and introduce a follow up. 30 dazzle ship templates were taken, and all were used. Not many blank paper boats made.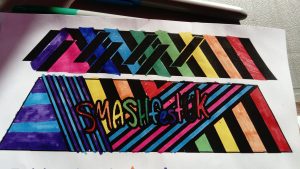 How dazzling were we?
A constant problem with introducing the Mazizone is the ability and understanding to use a device to connect and use the wifi network. Dazzle boat templates had the instructions to connect, trying to bridge the problem – again with sporadic engagement on a day that was mild and sunny, which helps with taking good photos.
Afterthought
It still does seem that the work of making an event Mazizone still could be an option, the notes created so far to be looked at again…Below are the selfies from the day, and only one person didn't manage to take an image, but left a comment.
Boat making! Amazing creativity in Deptford – Karen
[ngg src="albums" display="basic_compact_album"]